"The environment in which we live creates the art wich we see and hear."
Quotation by Gertrude Stein (1874 - 1946) on Art Direction Magazine cover for the portfolio presentation of Michael Andreas Russ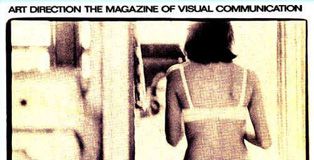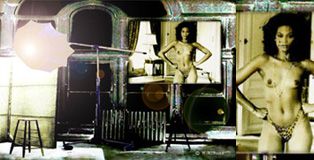 Michael A. Russ
, born in 1945 Berlin came to America at age thirteen. While still in highschool in Denver/Colorado, he also studied ballet and acting and performed locally. After three years in the US Army, stationed in Germany during the cold war, he went to New York in 1965 intending to become an actor. There he began photographing his fellow workshop acting students. Wilhelmina of Wilhelmina models encouraged him to become a fashion photographer. He shared a small studio at Times Square. His portfolio was built around fashion tests for Wilhelmina, Ford and Zoli's modelling agencies. Thus began his career as a photographer and film-maker.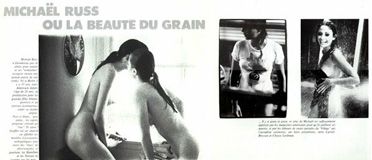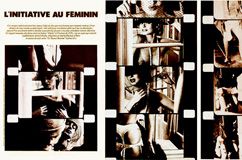 By the end of the 60s he was getting assignments for major magazines. He collaborated among others with Esquire, GQ, Art Direction Magazin, Cosmopolitan and Playboy Press books. In 1976 he moved to Paris and contributed "Sujets de Chambre" to Vogue Hommes. A portfolio "Michael Russ ou la Beaute du Grain", was published in Vogue Hommes in 1980. Aside from working as a consultant on various film projects, he focused on developing his TinTone processes which would henceforth reflect his style of handcolored, tinted one of a kind, silver gelatin prints. Amongst others his TinTones were published in Mode International, Mode Avant Guarde, Gunnars, IL, Photo Reporter, PHOTO Magazine as well as German Playboy. His postcard edition "The Compagnie" became part of the permanent collection of the Musee des Arts Decoratifs, a Louvre annex.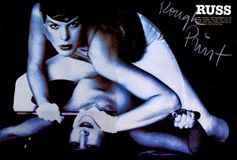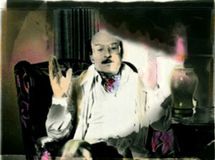 In 1981 Michael moved to Los Angeles which now became the center of his activities. There he also photographed actors and celebrities for the L.A. Times and L.A. Weekly, but mainly centered on exhibiting his TinTones in large format. In 1983 Michael's "Prussian Blue" exhibit at the China Club caught Tom Waits's attention and he commissioned him to create his Island label record cover "Swordfishtrombones" in the TinTone style. Michael was also the associate director and choreographer on the music video to the song
"In the Neighbourhood"
from that album for MTV. Special Projects followed. Like TinTone magazine showcases on the Canadian production "Tamara", which had a successful 8 year run at the American Legion.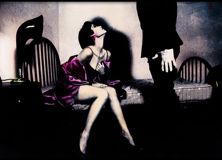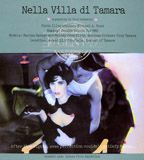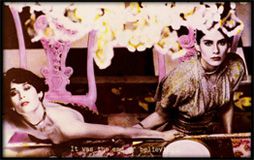 1986 -1995 Russ returned to Germany, first to Hamburg and later Munich and focused on the darkroom, perfecting his TinTone variations. These were published as portfolios and on the covers of renowned trade and photographic magazines like Photo Technik International, ZOOM, Color Foto, W&V Art Work, New Mag, etc. In 1994 Russ wrote the film script for a feature "Dark Room" (the story of a photographer who photographs surreal images buried in his subconscience). David Lynch read it and suggested he do it himself. An artistic and logistic challenge M. A. Russ is still pursuing.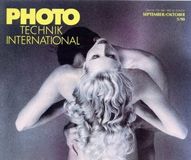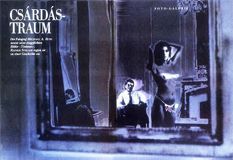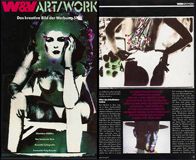 1995 -2001 are years of experiments. Especially during two years in Santa Fe/New Mexico (USA) where he incorporated digital media into his work and had multiple gallery exhibits of TinTones in form of large scale Iris/Giclee prints at Fullers Lodge (Los Alamos N.M.), at the Paramount in Santa Fe, as well as Billboards in Los Angeles. Russ commutes between the continents. Fine Art Foto Magazine published a TinTone portfolio In 2003. In 2007 he first introduced his unique large scale TinTones on Alu-DiBond-Silver/Industrial in Berlin. In 2012 he had an exhibition in Seoul Republic of Korea and in 2013 Russ' large scale TinTone Industrials were featured at the Berlin Foto Festival.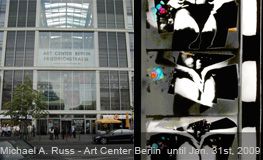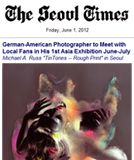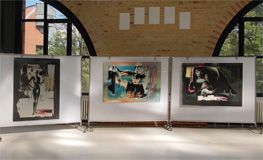 Link to Russ' experimental flash film
Rough Print - the studio - twohundredandseventysecondsofyourlife